---

07/06/04 - Click Here to see the june's most downloadeds mp3 files.
---

02/25/04
The CD-Collection secction is updated.
---

01/01/04 Click here to listen the reprises of our shows
---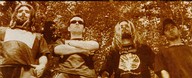 06/14/03 The new songs, and the video of the first CollpaseNR album.
---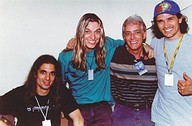 04/11/02 The COL crew was in the Angra's show, in the Lampião show house, in Campinas. The band .Vers'Over was opening the show.
---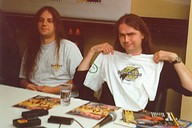 08/08/02 COL was to check Blind Guardian news conference in São Paulo, the first before the Brazilian tour. Click here and see the pictures.
---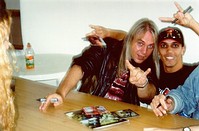 04/05/03
See Alexandre, from COL, with the members of Helloween, in Sao Paulo.
---

MP3 - Now, we are distributing the MP3 files from the bands: Dragster, DBT, El Niño, Godzilla, Xepa da Feira, NY x Brukutus, Collapse NR, Lé'd Zépaulin and Insignia, Tubaína, Executer, Wild Shark, Le Fou, Disorder Of Rage, Letal, Nervous and Lethal Fear in Mp3PRO high quality files!
---
SEPULTURA & RAIMUNDOS:


05/04/02 COL places in the air, Digão, The Raimundos's vocal, live road telephone, commenting about the
news of the band, before the show in Sorocaba, opening for Sepultura, in a participation of our brother Edivaldo Maia. See the pictures, clicking here.

---